Hosting Services
A solid, reliable and secure hosting solution is critical to keep your business safe and online 24/7
Our servers are located in Australia within secure data centres
We use Windows and Linux hosting
We offer simple POP email packages and more advanced Hosted Exchange packages
We're a small boutique hosting provider that offers personal service – you're not just a number with us

DEVELOPER LINUX WEB SITE HOSTING
cPanel Control panel
Nightly backups
Free simple SSL included
Servers located within Australia
Fast SSD drives
MySQL database
Great choice for HTML, PHP sites including Drupal & Joomla
1GB storage: $270 per year
5GB storage: $580 per year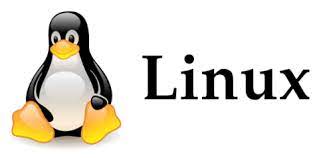 PREMIUM

DEVELOPER LINUX WEB HOSTING

cPanel Control panel
Nightly backups
Free simple SSL included
Servers located within Australia
Fast SSD drives
MySQL database
99.9% uptime
Reduced websites per server
Priority support

Great choice for HTML, PHP sites including Drupal & Joomla

1GB storage: $520 per year
5Gb storage: $1080 per year

WORDPRESS OPTIMISED WEB SITE HOSTING
cPanel Control panel
Nightly backups
Free simple SSL included
Servers located within Australia
Fast SSD drives
MySQL database
Optimised for fast WordPress websites
1GB storage: $270 per year
5GB storage: $580 per year

PREMIUM

WORDPRESS OPTIMISED WEB SITE HOSTING

cPanel Control panel
Nightly backups
Free simple SSL included
Servers located within Australia
Fast SSD drives
MySQL database
99.9% uptime
Reduced websites per server
Priority support

Optimised for fast WordPress websites

1GB storage: $520 per year
5Gb storage: $1080 per year

MICROSOFT 365 MAILBOXES
Microsoft 365 Business Basic:
$11 per mailbox per month
Microsoft 365 Business Standard:
$22 per mailbox per month
•••••
Both options supported by MelbourneOnline's dedicated  support staff located in Australia. This ensures that you can maximize the benefits of your Microsoft mailbox with reliable local assistance.
WINDOWS WEB SITE HOSTING SERVICES
Plesk Control panel
Nightly backups
SSL capable
Fast SSD Drives
SQL Server databases
A great choice for HTML, ASP & ASP.net websites
1GB storage: $270 per year
5GB storage: $580 per year

Australian Based Support
All support staff are based in Australia and provide support via phone, email and remote screen sharing
Pricing
Microsoft Exchange Email – Plans For Every Business
ActiveSync for iPhone, Android and many other devices

Office 365 Software Licence(Install on 5 devices)

Australian Based Support via Phone, Email and Remote Screen Sharing
Microsoft 365 Business Basic

Microsoft 365 Business Standard Includes Office Software

Our Microsoft 365 benefits
You choose the number of mailboxes and configuration
Tailor your mailboxes to suit individual staff needs. Create, remove and upgrade mailboxes at any time, paying only for the mailboxes you need. As your business changes, you don't waste money paying for extra mailboxes or upgrades you don't need.
ActiveSync for mobile devices
All devices are automatically kept up to date with your email, contacts and calendar using ActiveSync. FREE for iPhone, Windows Phone and Android.
Different devices, same experience
Receive the same experience when accessing Exchange from a mobile device, the desktop or web. Data is automatically synchronised and kept up to date. Both sent and received emails are synchronised between your device and server.
Use your preferred email client
Whilst using MS Outlook will provide the complete experience with shared calendars and full email synchronisation, you also have the freedom to use email clients such as Thunderbird, Entourage or Mac Mail. Any email package which uses POP or IMAP will work with Hosted Exchange email.
Spam and virus protection
All Hosted Exchange comes with industry-leading Cisco IronPort email protection. IronPort works as a global network to sense threats to your email and to more accurately identify spam.
Australian data centres
Rest easy knowing your data is securely located in Australian data centres, helping you meet regulatory requirements. Our Hosted Exchange solution has strong foundations utilising two separate data centres, located in Sydney and Canberra.
Australian based customer support
When things don't quite go to plan, you can contact us for friendly support to get you back up and running again.