Genetics Australia
Online store and brochure website for professional rural business Genetics Australia. This website features hundreds of products in various categories, contact forms, brochure flipbooks and much more.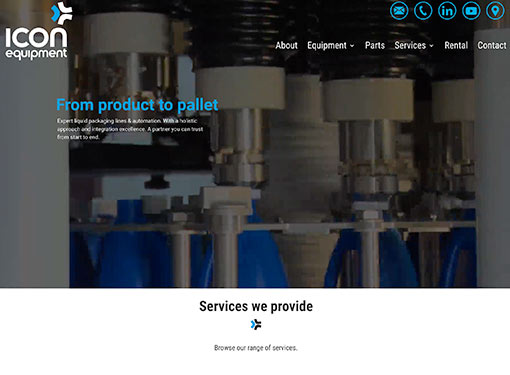 Icon Equipment International
Large scale automation manufacturer Icon Equipment, has a specifically designed website to suit the needs of its clients across Australia and the world. Important features of this website are custom design graphics, videos and search engine optimisation.
MERTIL
Online professional training company MERTIL has an online store feature to sell and deliver custom training packages. These virtual training modules are integrated with a Moodle learning platform.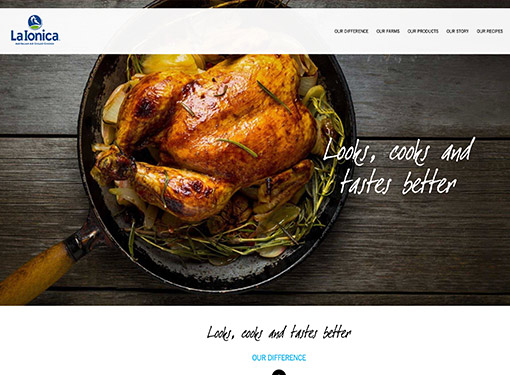 La Ionica
The La Ionica website features an online list of available reseller store, history of the business and recipes for the chicken products they produce.
Australian Permeable Concrete
Fast growing concrete business specialising in permeable installations. Permcon website features their company products, services and contact form. The design a user experience of the website works for their clients.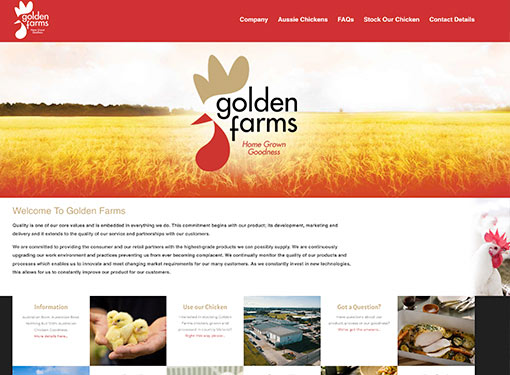 Golden Farms
Specialist chicken farm part of the larger Turosi Food Group. The website features important information about the Golden Farms business, frequently asked questions and contact form for other companies to become a stockist.
EVA & Associates
Asbestos and environmental risk management company based in Melbourne. EVA and Associates have recently updated their service and worked with Melbourne Online to build a new website to feature these services.
Identifibre
High quality accredited company linked to EVA & Associates that service testing and management of asbestos issues across all of Australia. Identifibre have a large selection of services, all featured in the new website.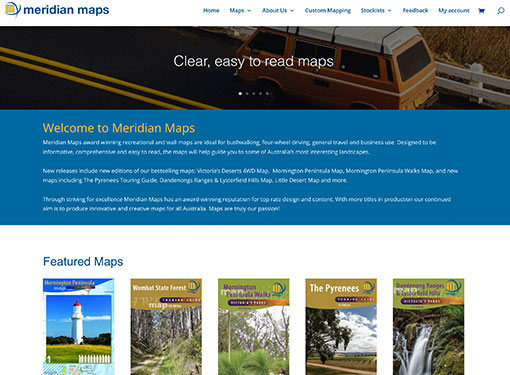 Meridian Maps
Melbourne Online built an online store to sell paper maps for Meridian Maps. The website features all maps offered by the company and an easy to use online shopping experience.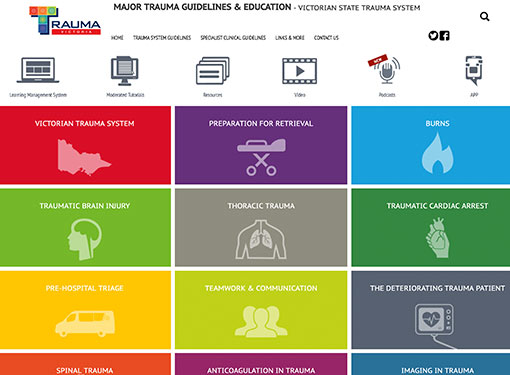 Trauma Reach Victoria
Information website for medical and public, Trauma Reach Victoria is an advanced directory of medical issues and provention techniques used across Australia and the world.
Baptist Insurance
Melbourne Online has been working with Baptist Insurance on their websites and other backend devleopment for over a decade. Their new website built in WordPress features easy to access information for all their services.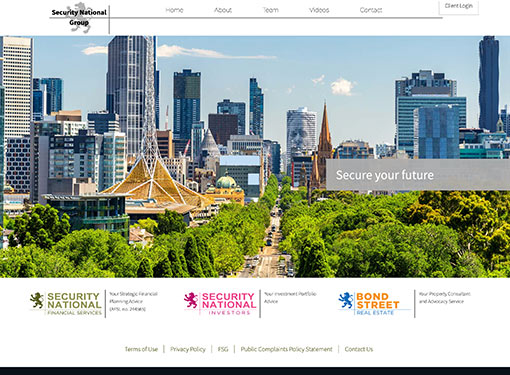 Security National
One of Australia's most respected financial services organisation. Security National have been working with Melbourne Online for over 20 years. Their website has information, videos and client login. 
MRN Tank Solutions
Water tank supplier and installer based in Epping Victoria. The MRN Tank Solutions website features all their services, products and general information about their business.
DiMetal Design
Professional laser cutting services based in Thomastown Victoria. DiMetal Design's website is a brochure style online presence for the business.
Insurance Claims System
Developed for Baptist Insurance Services, the application assists in the management of insurance claims for churches, schools and other constituents across Australia.   The application includes financial tracking and multiple levels of staff access providing a solid claims management tool.   Built within the Microsoft Azure cloud, the application makes use of Power Apps, Power Automate SQL Server to ensure a reliable solution.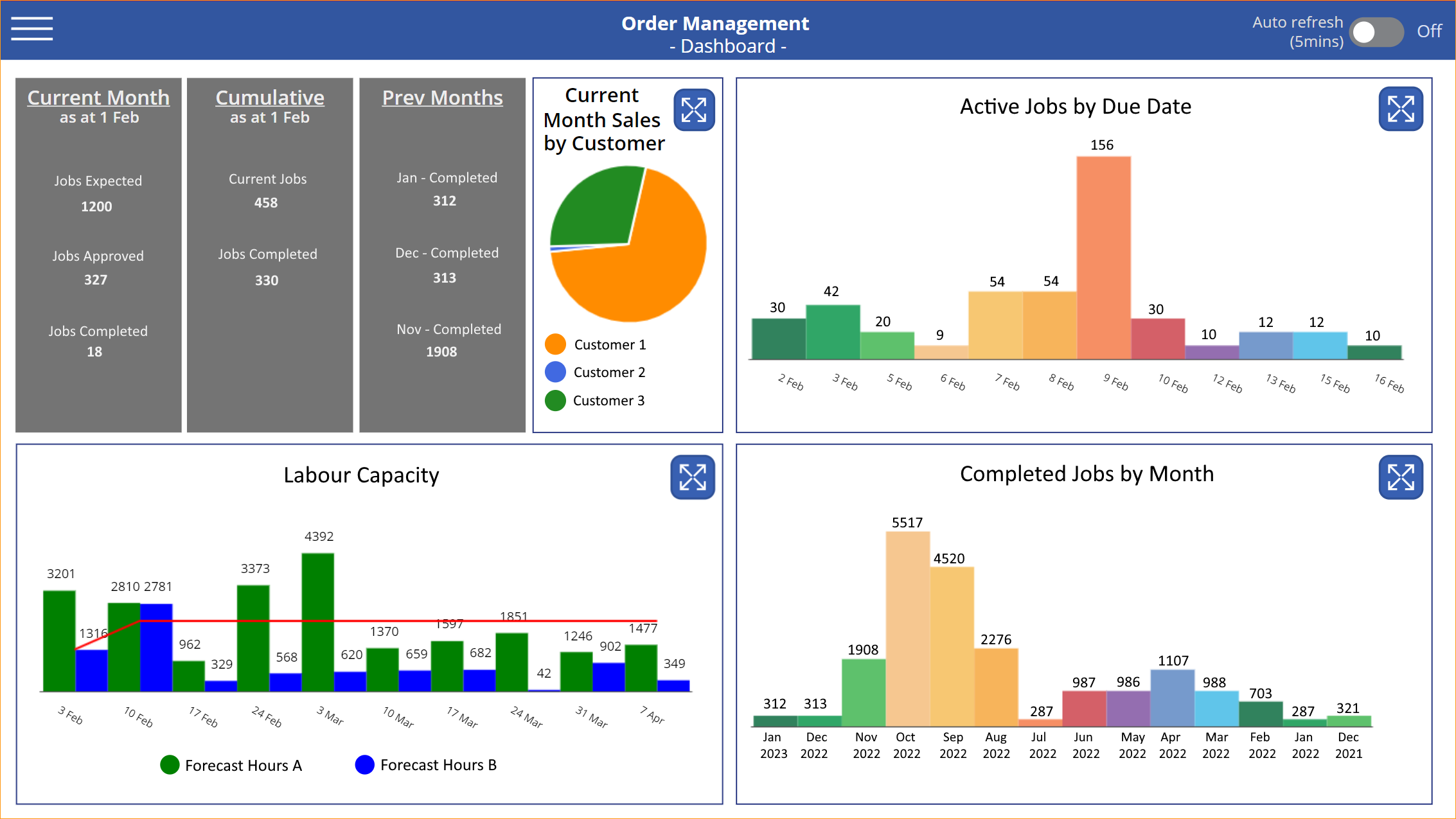 Job Manufacturing Application
A custom designed order management system with separate interfaces for customers and manufacturer.   The customer interface allows registered customers to add new orders along with job parameters.   The application works with multiple bar code scanners within the factory allowing customers to keep track of their orders in real time as their order progresses.