Privacy Policy
Melbourne Online is committed to providing quality services to you and this policy outlines our ongoing obligations to you in respect of how we manage your Personal Information.
We have adopted the Australian Privacy Principles (APPs) contained in the Privacy Act 1988 (Cth) (the Privacy Act). The NPPs govern the way in which we collect, use, disclose, store, secure and dispose of your Personal Information.
A copy of the Australian Privacy Principles may be obtained from the website of The Office of the Australian Information Commissioner at https://www.oaic.gov.au/.
What is Personal Information and why do we collect it?
Personal Information is information or an opinion that identifies an individual. Examples of Personal Information we collect includes names, addresses, email addresses, phone and facsimile numbers.
This Personal Information is obtained in many ways including interviews, correspondence, by telephone and facsimile, by email, via our website www.melbourneonline.com.au, from your website, from media and publications, from other publicly available sources, from cookies and from third parties. We don't guarantee website links or policy of authorised third parties.
We collect your Personal Information for the primary purpose of providing our services to you, providing information to our clients and marketing. We may also use your Personal Information for secondary purposes closely related to the primary purpose, in circumstances where you would reasonably expect such use or disclosure. You may unsubscribe from our mailing/marketing lists at any time by contacting us in writing.
When we collect Personal Information we will, where appropriate and where possible, explain to you why we are collecting the information and how we plan to use it.
Sensitive Information
Sensitive information is defined in the Privacy Act to include information or opinion about such things as an individual's racial or ethnic origin, political opinions, membership of a political association, religious or philosophical beliefs, membership of a trade union or other professional body, criminal record or health information.
Sensitive information will be used by us only:
For the primary purpose for which it was obtained
For a secondary purpose that is directly related to the primary purpose
With your consent; or where required or authorised by law.
Third Parties
Where reasonable and practicable to do so, we will collect your Personal Information only from you. However, in some circumstances we may be provided with information by third parties. In such a case we will take reasonable steps to ensure that you are made aware of the information provided to us by the third party.
Disclosure of Personal Information
Your Personal Information may be disclosed in a number of circumstances including the following:
Third parties where you consent to the use or disclosure; and
Where required or authorised by law.
Security of Personal Information
Your Personal Information is stored in a manner that reasonably protects it from misuse and loss and from unauthorized access, modification or disclosure.
When your Personal Information is no longer needed for the purpose for which it was obtained, we will take reasonable steps to destroy or permanently de-identify your Personal Information. However, most of the Personal Information is or will be stored in client files which will be kept by us for a minimum of 7 years.
Access to your Personal Information
You may access the Personal Information we hold about you and to update and/or correct it, subject to certain exceptions. If you wish to access your Personal Information, please contact us in writing.
Melbourne Online will not charge any fee for your access request, but may charge an administrative fee for providing a copy of your Personal Information.
In order to protect your Personal Information we may require identification from you before releasing the requested information.
Maintaining the Quality of your Personal Information
It is an important to us that your Personal Information is up to date. We  will  take reasonable steps to make sure that your Personal Information is accurate, complete and up-to-date. If you find that the information we have is not up to date or is inaccurate, please advise us as soon as practicable so we can update our records and ensure we can continue to provide quality services to you.
Policy Updates
This Policy may change from time to time and is available on our website.
Privacy Policy Complaints and Enquiries
If you have any queries or complaints about our Privacy Policy please contact us at:
Solutions developed include:
An online SQL Server based order management solution. The solution allows customers to upload design parameters for large construction components. The customers can then track the process from build to completion. The system includes full online reporting and charting.
MS Access based building tracker created for a large builders group. The application allowed a large Melbourne based builder group to fully manage the building process of new homes from land purchase, to permit application right through to final lock up
Online SQL Server based Insurance Claims management system tailored specifically for the Baptist Church
Online training providing Diabetes education to nursing staff within the Eastern Health hospital group. The solution allows nursing staff to learn at their own pace working through 3 modules of information with a selection of multiple choice questions at the end of each module.
Online training providing product specific for Abbott Pharmaceuticals education to nursing staff throughout Australian. The solution provides comprehensive education material in video, text and image on the usage of a medical apparatus. Included within the solution is several multiple choice tests which must be passed in order to complete the training.
SQL Server based online Home Loan comparison tool which automatically downloads current home loan data each night then based on a pre-defined criteria provides a selection of top home loans for several loan types
Wordpress
WordPress is the most widely used Content Management System and it's perfect for the majority of websites from simple brochure websites through to online stores and data management.
DRUPAL
Drupal is a Content Management System, it is secure and robust and used by millions of websites through out the world. We often use Drupal for web applications for medium to large businesses.
PHP
PHP is an amazing programming language and has become the most used language on the internet. Melbourne Online builds many of it's sites in Drupal & WordPress both built on the PHP framework.
Power Apps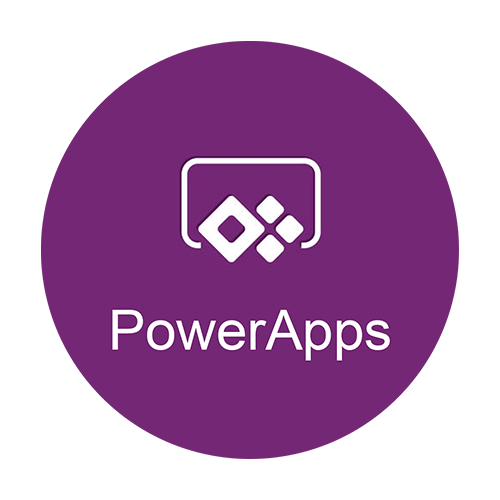 Power Apps is part of Microsofts' Power suite of application development tools and provides a solid foundation for stable secure applications hosted within the Azure cloud.